What are the worst shoes for your feet? Shoes are essential part of a wardrobe for men and women. Some people select shoes according to fashion and not on how comfortable they are with their shoes. According to Podiatric Hillary Brenner though, uncomfortable shoes such as "ultra-high heels could lead to everything from ankle sprains to chronic pain" leading to "shoe-icide." People should therefore be aware of what are considered as the best and worst feet apparel to protect themselves from injury and sickness.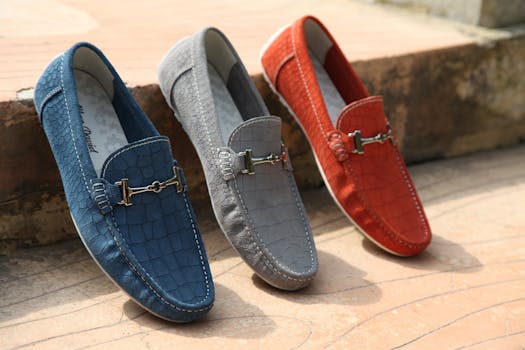 Worst Shoes

Flip-flops

The best shoes are those that follow the natural arch or form of your feet. Podiatrist Andrew Shapiro revealed that the worst offenders are flip-flops because they don't provide sufficient and
appropriate arch support thus not protecting the foot at all. This could lead to plantar fasciitis, broken toe, and scraped heels. If you are forced to wear one then, wear it only for a short time and where it is appropriate. You could use flip-flops with a back strap to help anchor the flip-flops better.

High Heels

High heels or stilettos are not good for the feet because they deform the natural alignment of the feet. Shoes with higher than two inches heels are not meant for long time use. Because of the pressure, the fat pad at the heels of your feet would decrease making you more prone to metatarsalgia and ankle sprains. The weight that is concentrated on your toes could cause more injury and pain.

Pump Bump

These are shoes with a solid material at the soles to boost height unnaturally, and hence, are not good for the feet. The added solid material could cause blisters, pain, swelling and bursitis. Any unnatural foot position is not good for the feet and consequently to a person's health. People should take extra precautions when choosing shoes for every day wear.

Best shoes

The best shoes to wear are those that fit the feet naturally. The arch of the feet should be supported with shoes that have less than 2 inches heels. If people are fond of high heels, at least they should wear chunky heels to lessen the propensity of sprain injury. The chunky heels would ensure that their steps are firmer and safer. The use of arch support could also be utilized for those who want flip-flops.

To have healthy feet and to prevent injury, people should choose shoes that naturally conform to the shape of the feet. Being a smart shoe-shopper would make you comfortable and healthy, as well.